Rot-Not prevents unsightly belly rot!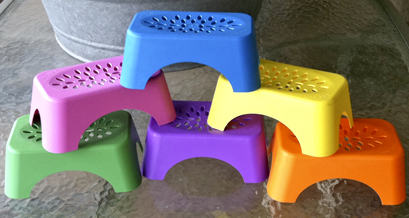 Available in a variety of colors!
- Stackable
- Lightweight
- Reusable/Recyclable
- Made from 50% recycled plastic
Sold in 30 stores! (see "order" page)
Use it for Watermelon, Cantaloupe,
Pumpkins, Squash, Zucchini, Tomatoes.
Less turning, because once you break that stem all that hard work is done.
NEWS ARTICLES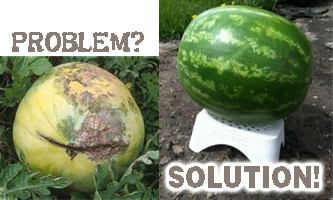 - This product is manufactured at Taurus Engineering,
Vadnais Heights, MN www.taurusengineering.net