The Rot Not will not be available from July8th, 2021 until Aug 1st 2021 ...Sorry for the inconvenience,
Please check back with us Aug 1st. Wishing you an amazing summer & enjoying your garden
~Happy Gardening~
THE ROT-NOT IS SUPER HEAVY DUTY HOLDS 100+ LBS
Like us on Facebook Rot-Not and Find us on Amazon
Supporting healthy Fruit & Veggies in & out of the Garden.
Props your Fruit & Veggies up off the ground to prevent belly rot.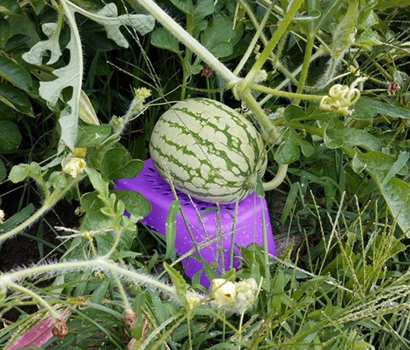 Less turning, because once you break that stem all that hard work is done.
NEWS ARTICLES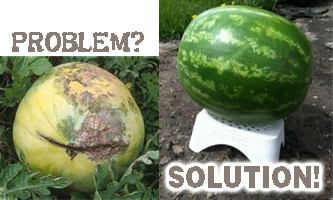 - This product is manufactured at Taurus Engineering,
Vadnais Heights, MN www.taurusengineering.net