GROW YOUR OWN BEAUTIFUL FRUITS AND VEGETABLES!
Shark Tank season 4 contestant hopeful ~wink~cant say if I will be on the show... just sayin~
Rot-Not prevents unsightly belly rot!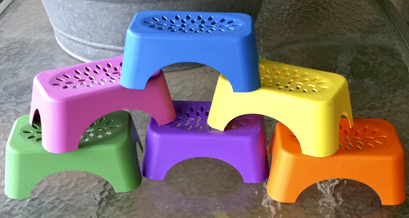 Available in a variety of colors!


• Stackable
• Lightweight
• Reusable/Recyclable
• Made from recycled plastic
Sold in 17 stores! (see "order" page)
Use it for watermelon,cantaloupe,
pumpkins, squash, zucchini, tomatoes.
* Use it for in the garden.

* In the house on the counter for tomatoes, cantaloupe, soft fruits from the grocery store.

* Use it to rinse grapes, strawberries, blueberries,

* In the sink to thaw meat so no more messy clean up.

* Flip it over for a decorative candy dish for any occasion!!

* In the hamster cage for a secret hide out.

* A little doll bed, pound puppies.



* use green frog(as seen on "in use page") under it & use it for decorative flower base.
__________________



NEWS PAPER ARTICLE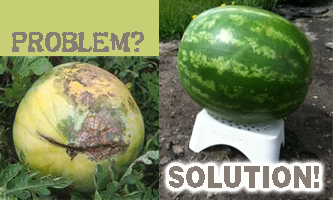 • This product is manufactured at Taurus Engineering,
Vadnais Heights, MN www.taurusengineering.net