THE ROT NOT IS SUPER HEAVY DUTY HOLDS 100+ LBS
Like us on Facebook Rot Not
Supporting healthy Fruit & Veggies
Props up your fruit & veggies up off the ground to prevent belly rot.
Less turning, because once you break that stem all that hard work is done.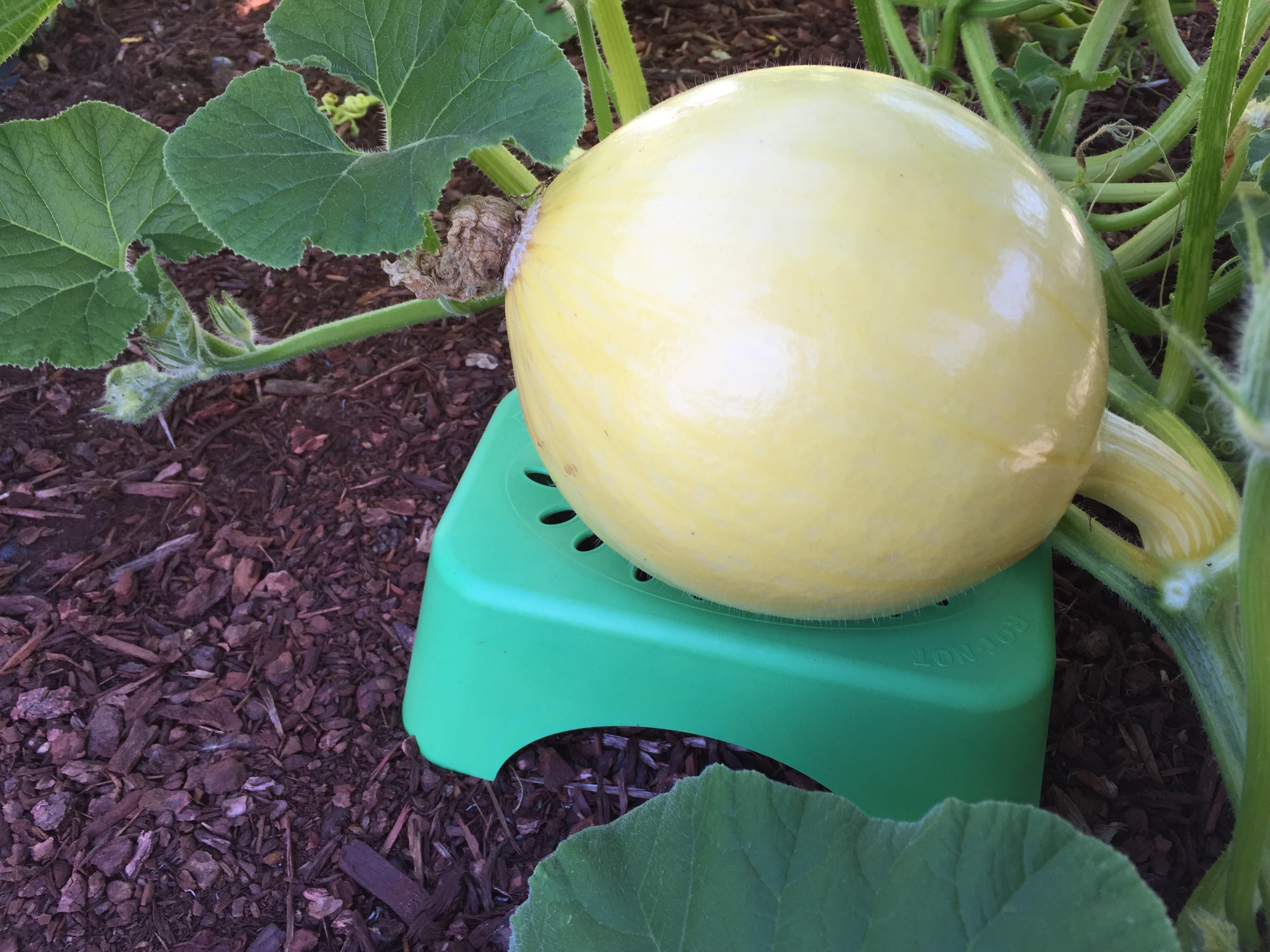 Rot-Not prevents unsightly belly rot!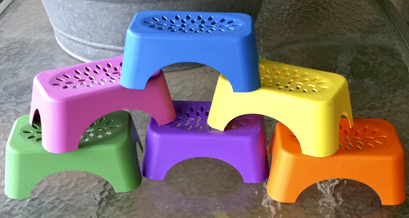 Available in a variety of colors!

• Stackable
• Lightweight
• Reusable/Recyclable
• Made from 50% recycled plastic
Sold in 30 stores! (see "order" page)
Use it for Watermelon, Cantaloupe,
Pumpkins, Squash, Zucchini, Tomatoes.
NEWS ARTICLES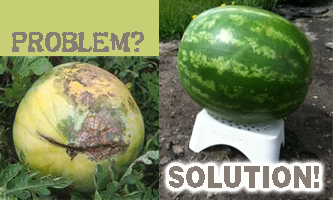 • This product is manufactured at Taurus Engineering,
Vadnais Heights, MN www.taurusengineering.net